Welcome,
From the very early years of his youth, Dave Bost, owner of DB Metalworx has been repairing and creating unique solutions for the American worker, Dave started at the young age of 12 working in the family business Bost Picking Service where he learned his career as a master welder and fabricator fixing cotton pickers.
In 1998 Dave ventured on his own and opened DB Metalworx expanding his business to making and repairing various farm equipment (Ditch Ports, Ditch Checks, Well Lock Boxes, etc) which helped support his love for off-road racing. As an avid off-road racer Dave started creating custom parts from his deep knowledge of working with metal and quickly other race teams started coming to Dave for custom parts and equipment. This soon became the start of DB Metalworx production parts and even more so as he left racing to spend time with his family, Dave took to his love of the outdoors and jumped into Jeeping with his family which started his line of Jeep (and some early Bronco) parts.
Still today Dave loves helping his fellow American worker and he is compassionate about doing "Onsite Service", Dave loves to build, customize, and repair equipment that helps keep American going strong, Dave also loves to support the "Jeeping Hobby" that keeps him in touch Arizona's landscape and beautiful outdoors where you will constantly find him out with many of his customers finding the limits of his Jeeps.
No matter if you need that creative repair on a piece of equipment you depend on to make a living or need that special part to keep your Jeep bulletproof you know you can count on DB Metalworx quality work.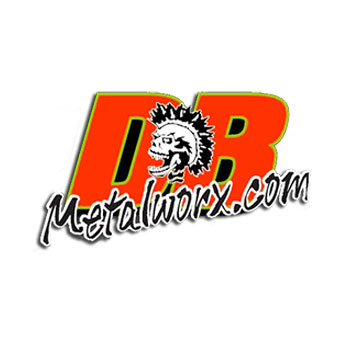 The DB Metalworx Team